Guide to Presentations
For invited speakers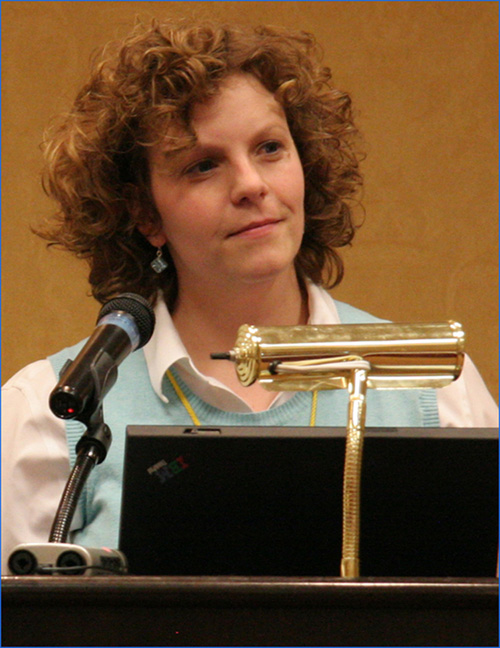 Thank you for your participation in our upcoming biofilm science and technology meeting.
We want to make your presentation experience with us as smooth as possible. This page contains answers to many questions you may have about preparing for our meeting. If you have other specific concerns, contact Kristen Griffin
Abstracts
Two weeks prior to the meeting, we email a document of presentation and poster abstracts to all attendees. We want to include your abstract in this mailing, so please email your abstract by the date indicated on your invitation letter. Please use CBE's Presentation Abstract Template
Presentations
One week prior to the meeting and as permitted by the presenters, we email the presentations to our attending members. Please email a PowerPoint or PDF file with your presentation by the date indicated on your invitation letter.
We understand that there may be sensitive or unpublished information on some of your slides that you don't want distributed. Please omit this information or these slides.
**Submitting large files: You may find it useful to submit your presentation file using the CBE graphics dropbox (one file per submission): https://filetransfer.coe.montana.edu/filedrop/cbegraphics
Guidlines for presentations
Set your PowerPoint to widescreen (16:9). You can do this by going to Design > Slide Size > Widescreen
Time out your presentation to make sure that it does not run over your allotted time and accounts for 5 minutes of questions
One slide = One idea
Number of slides in your presentation is ~1 per minute
Limit the text on your slides – Focus on the main message
Limit abbreviations and unnecessary text
Spell out acronyms in their first occurrence
Use bullet points instead of full sentences
Make sure slides are clear and readable – double space your text
Avoid the use of ALL CAPITAL letters or underlined text, as they are difficult to read
Ensure that your slides are not too 'busy'. The word count on each slide should not exceed 60 and the font size should be at least 28 normal face
Body font used is a sans serif type face (Arial, Calibri, Helvetica, Gill Sans, etc.)
Headings are 32–40 pt. boldface and are set in upper/lower case
Diagram and graph labels are no less than 18 pt. bold
Use a light background color and a dark font color, ensuring that the writing is clearly visible
None of your information touches an edge of the page (leave 1/4" margins bottom & sides).
Send your final presentation to Kristen Griffin by

the date on your invitation letter.
Recent head shot
We'd like to have a recent photo of you to include in our web materials. Please email a recent head shot at your earliest opportunity.
Arrival at the meeting
The following equipment will be provided in the meeting room:
Data Video Projector

A computer to which your presentation will be uploaded

Screen

Lectern and Microphone

Laser Pointer
Presentation upload & testing: Stop by the meeting ballroom to have your presentation uploaded to the meeting laptop and test the mic.
If you are using a Mac, please bring your adapter.
Presentation files can be loaded and tested the afternoon or evening prior to your scheduled talk.
Attachment