Bioglyphs
A living collaboration with bioluminescent organisms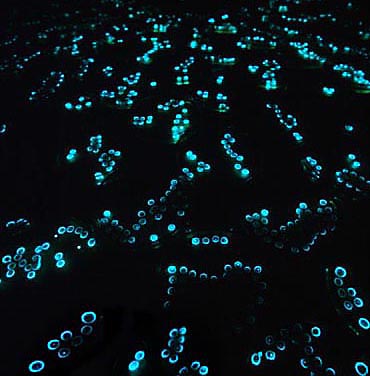 Bioglyphs is an art and science collaboration initiated in 2002 by members of the Center for Biofilm Engineering and the Montana State University School of Art.
Two Bioglyphs exhibitions of living bioluminescent paintings were created by teams of student and staff artists, scientists and engineers in 2002.
© 2002-2003 MSU Bozeman Bioglyphs Project, a collaboration co-created by the Montana State University Bozeman School of Art, the Center for Biofilm Engineering, and billions of bioluminescent bacteria.