Warren Jones Memorial Scholarship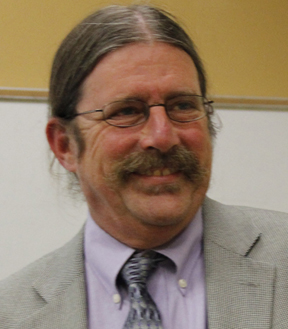 The family of Warren Jones has set up a fund to support a scholarship at Montana State University in Warren's memory. An enduring friend and supporter of the CBE, Warren was a founding faculty member of the Center and colleague through the Department of Civil Engineering. He passed away July 7, 2013.
Warren showed his enormous dedication to education and his students by continuing to teach during the past year. His focus, fantastic attitude, and wit—along with his wide set of good friends and his family—sustained his efforts to contribute to teaching his students through the 2013 spring semester.
Known for his quick mind, incisive comments, love of training dogs, and playing bass in the local band Textbook Blues, Warren had a great sense of fun in addition to his professional expertise. He contributed to numerous water quality programs and councils, including the Governor's Advisory Council on Certification of Water and Wastewater Treatment Operators.

Jones recently received a lifetime achievement award presented by the Montana Water Environment Association and the Montana Section of the American Waterworks Association.
People wishing to contribute to the Warren L. Jones Memorial Scholarship fund may do so through the MSU Foundation.

Check-writing instructions
Checks should be payable to "MSU Foundation" and note on the check: "Warren L. Jones Memorial Scholarship"

Checks should be sent to:
Montana State University Foundation
1501 S. 11th Avenue, PO Box 172750
Bozeman, MT 59717

Online instructions
To make an online donation to the Warren L. Jones Memorial Scholarship, you may do so through the Montana State University Foundation website. Visit the Alumni Foundation to donate online.

Learn more about Warren Jones and his career at MSU.